Home
Controllergroup is engaged in the industrial technological processes automated control systems implementation and development. Our expert engineers in automation processes can professionally program controllers for you, this allows to resolve the full list of problems related with the modernization implementation and/or with the automated systems integration in existing lines.
We give consultations and offer various strategies for the most optimal production process organization for your enterprise using of scheduling, data collection, remote access and distributed DCS control systems. Our key advantage is that we offer the whole range of works: from local questions at the design stage, creating technical specifications up to automated control system and electric boards installation turnkey delivery.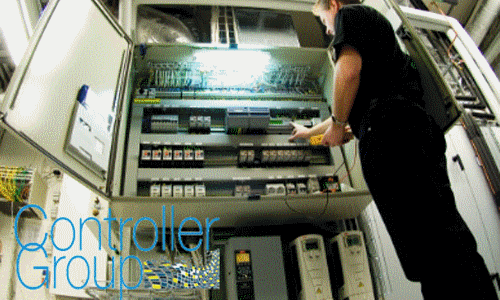 Long-term experience of our staff saves your time in search of a suitable automated control system for your company and allows you to make the most quickly choice, to find optimum on a the price - quality ratio solution.
Usually , ACS has a uniform control consisting of several control panels, process information processing and archiving means, standard automation components: sensors, actuations and control devices. Therefore we provide our equipment post-warranty service.